Going Virtual This July – Bringing Lessons Beyond the Studio
Details
Bringing Lessons Beyond the Studio
• • • • • • • • • • • •
Same experience, at your home!
You can now decide to enjoy our lessons in Studio, or online: it's your choice!
Experience your first online lesson with us and get to learn our popular past menus. Log on to Members Hub to reserve your virtual lessons.
♪ Learn on-the-go
♪ Recorded live lessons
♪ A new interactive online learning experience
♪ Real-time, face-to-face
Bringing Lessons Beyond the Studio
Begin your remote learning with us with flexibility.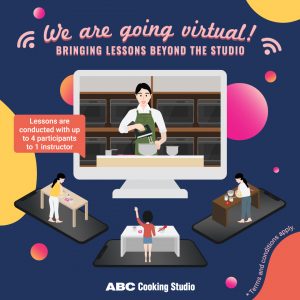 Attend Special Selections of Past Menus in July
Get your dry ingredients delivered to your doorstep by us and start learning these menus.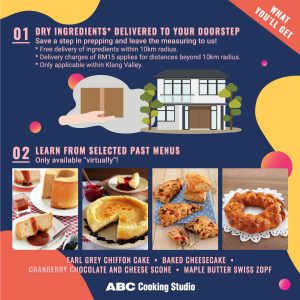 Locations
Virtual Lesson Studio @ Members Hub
View All News