Welcome Back! Resume of Operation for all Studios
Details
Welcome Back!
Let the new memories begin.
• • • • • • • • • • • •
While we practice #ABCstayhomestayhealthy to help #FlattenTheCurve in our fight against the Covid-19 pandemic, we have been keeping you up-to-date with our social media activities and online promotions, and we hope that we have been keeping you occupied.
As we reopen our Studios on the 15th of May after the temporary closure for your safety, join us in our new time slots at 10:15AM, 12:45PM, 1:15PM, 3:45PM, 6:30PM from 15 Jun until 31 July 2020 with our carefully planned post-MCO measures. We aim to tell you more about our upcoming awesome campaigns and throw in the odd surprise and special offers.
Thank you for staying in the fight to address the pandemic hand-in-hand with us and the government. We are back to continue to inspire you and to bring smiles to your dining tables.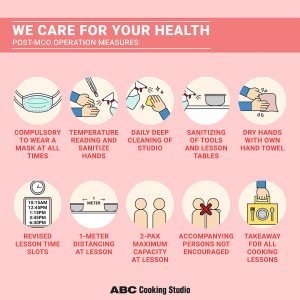 Locations
Pavilion Elite Studio & The Gardens Mall Studio
View All News